This new, award winning organ case at the Cathedral of Saint Paul in Minnesota was inspired by sketches done by architect Emmanuel Masqueray, who designed the Cathedral in 1915. The walnut and gold leaf casework and details include matching cantilevered towers, corbels, swales, and volutes that mask the newly restored and updated Æolian-Skinner organ.
The casework in the gallery was designed by Duncan Stroik, professor of architecture at the University of Notre Dame. Carving was completed by Agrell Architectural Carving and the construction and installation by Geoff's Woodworking.
This casework was the final part of a complete organ restoration by Quimby Pipe Organs of Warrensburg, Mo. The project was managed by JE Dunn Construction.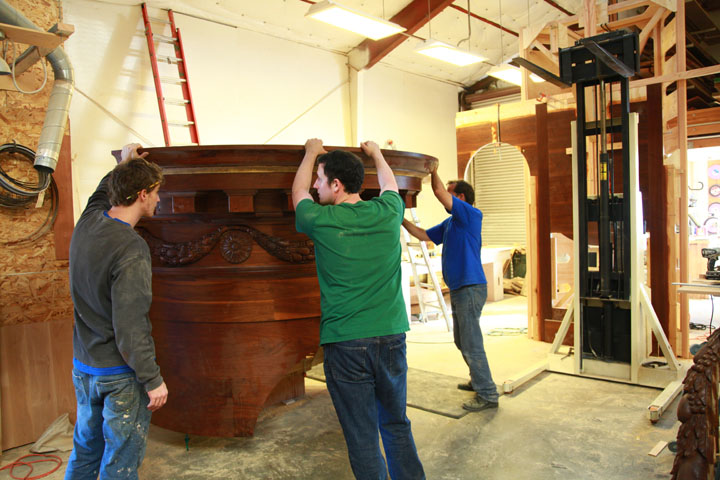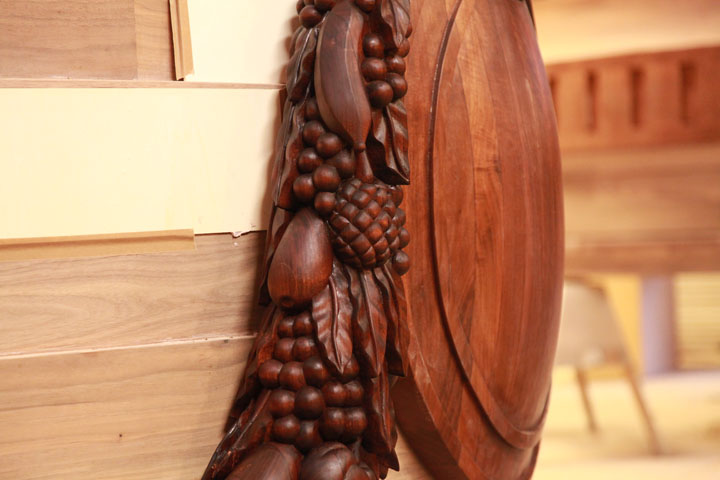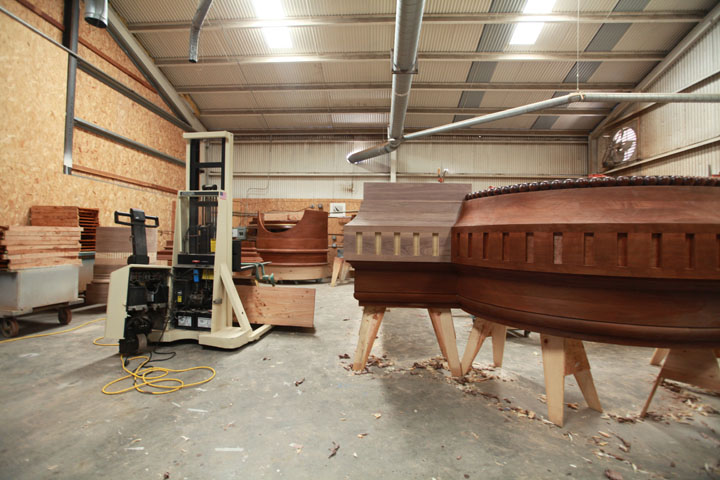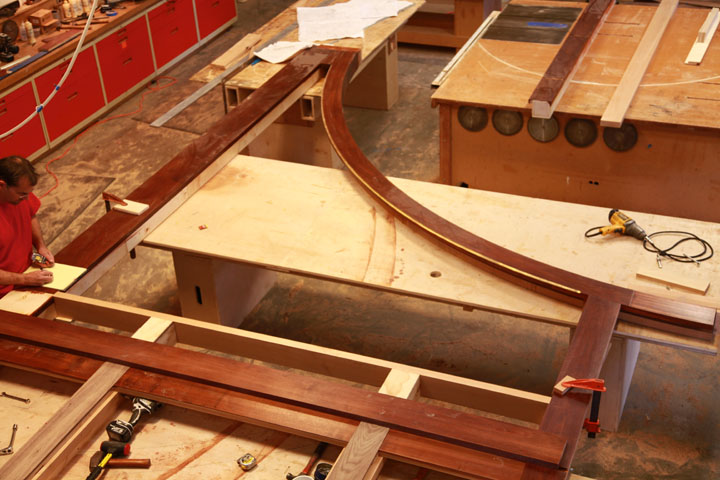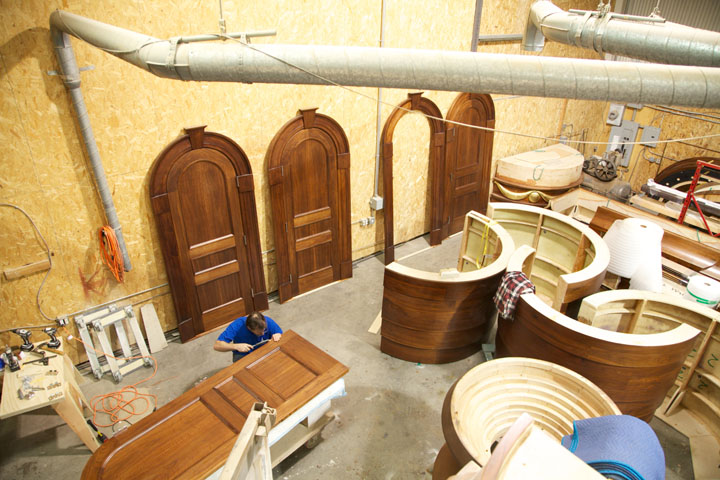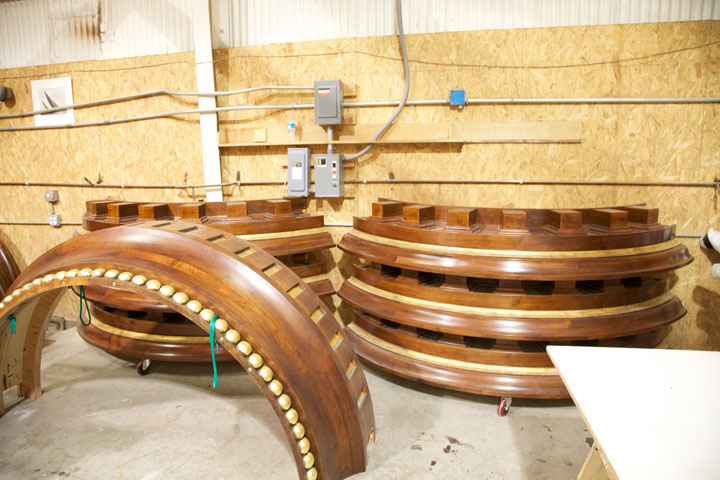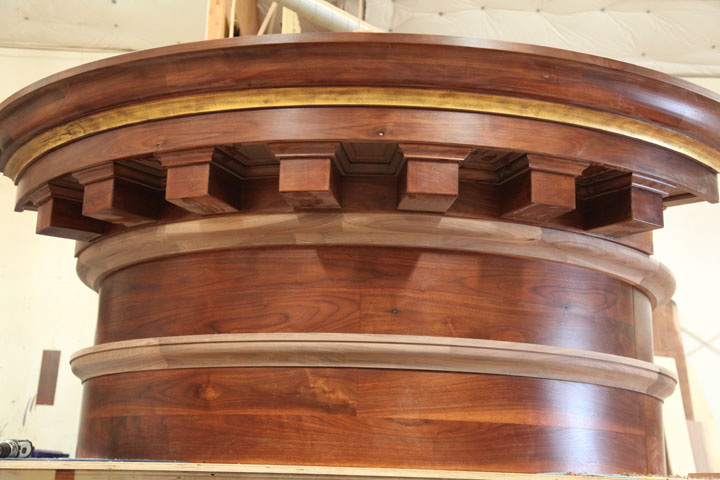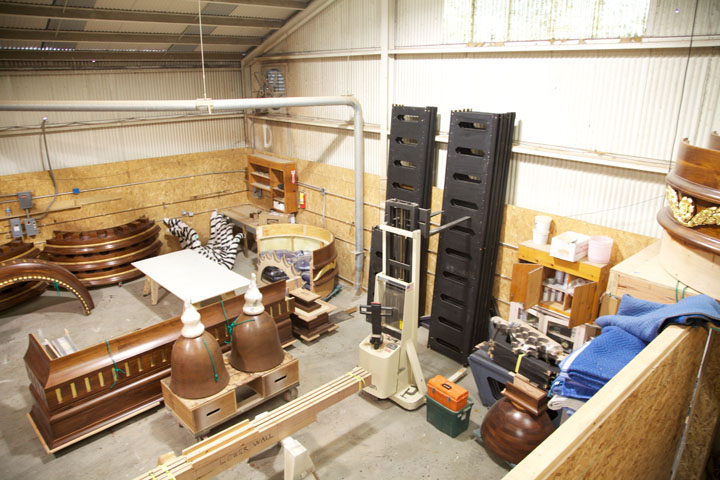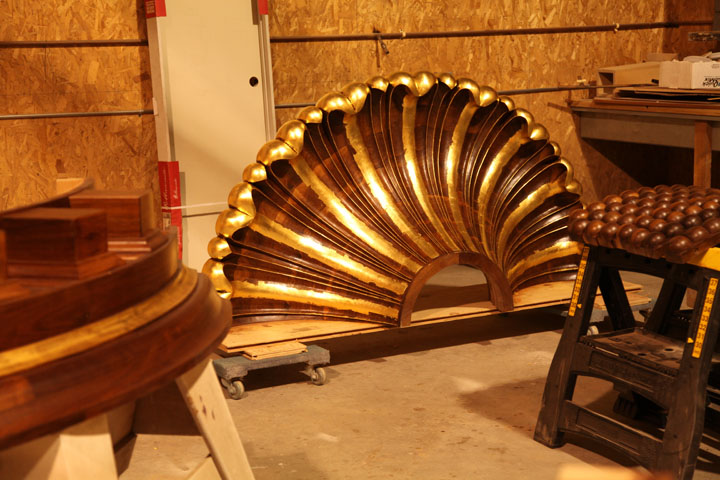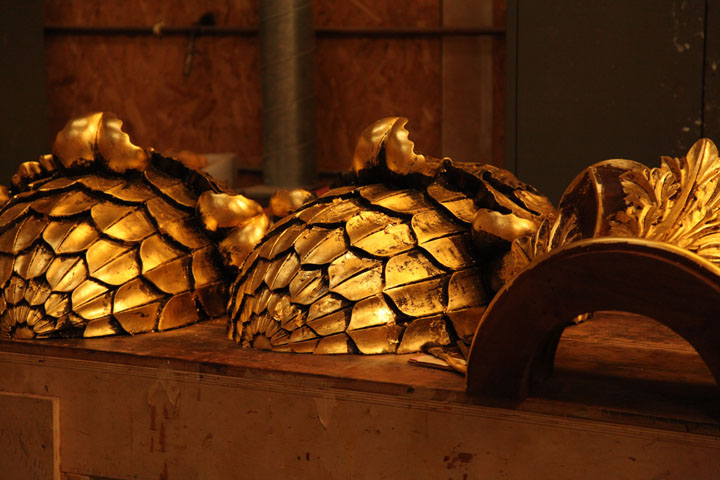 The casework has won several architectural awards, including:
2013 Faith & Form Magazine and the Interfaith Forum on Religion, Art, and Architecture (IFRAA) Design Awards - Merit Award in the category of "Liturgical / Interior Design"
2013 Association of Licensed Architects Design Awards - Silver Award in the category of "Interior Architecture"
2013 Chicago - Midwest Chapter of the Institute of Classical Architecture and Art Acanthus Awards - Acanthus Award in the category of "Allied Arts & Craftsmanship"