High-quality custom furniture construction, finishing, and installation. We install everything we build. This ensures the quality of the product from start to finish.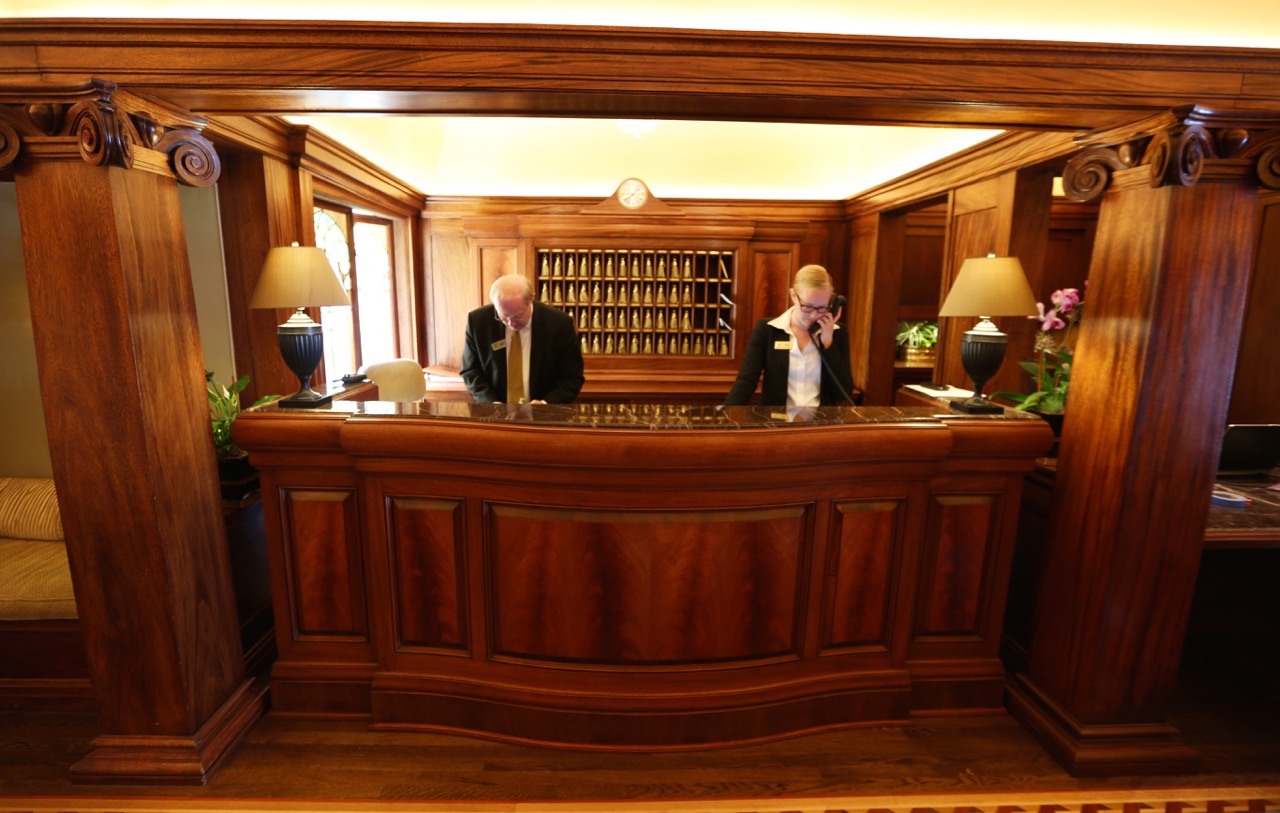 Hotel Drisco
Front desk in African Mahogany with matched Flame Mahogany veneered panels.
This desk was built to match the 100-year old lobby in this historic hotel.
Custom Mahogany clock, credenza, and credenza top with key cubbies.
The business end of the desk was engineered by Geoff's Woodworking in collaboration with the hotel management.
Compact Coffee Bar
Traditional Victorian style for a private theatre vestibule.
Art Nouveau Dresser
Custom designed in the style of Louis Majorelle.
Hand-cut dovetailed drawers in white oak secondary wood.
Art Nouveau Table
Custom designed companion piece to the dresser.
Reception Desk
Hotel lobby desk with flame Mahogany panels.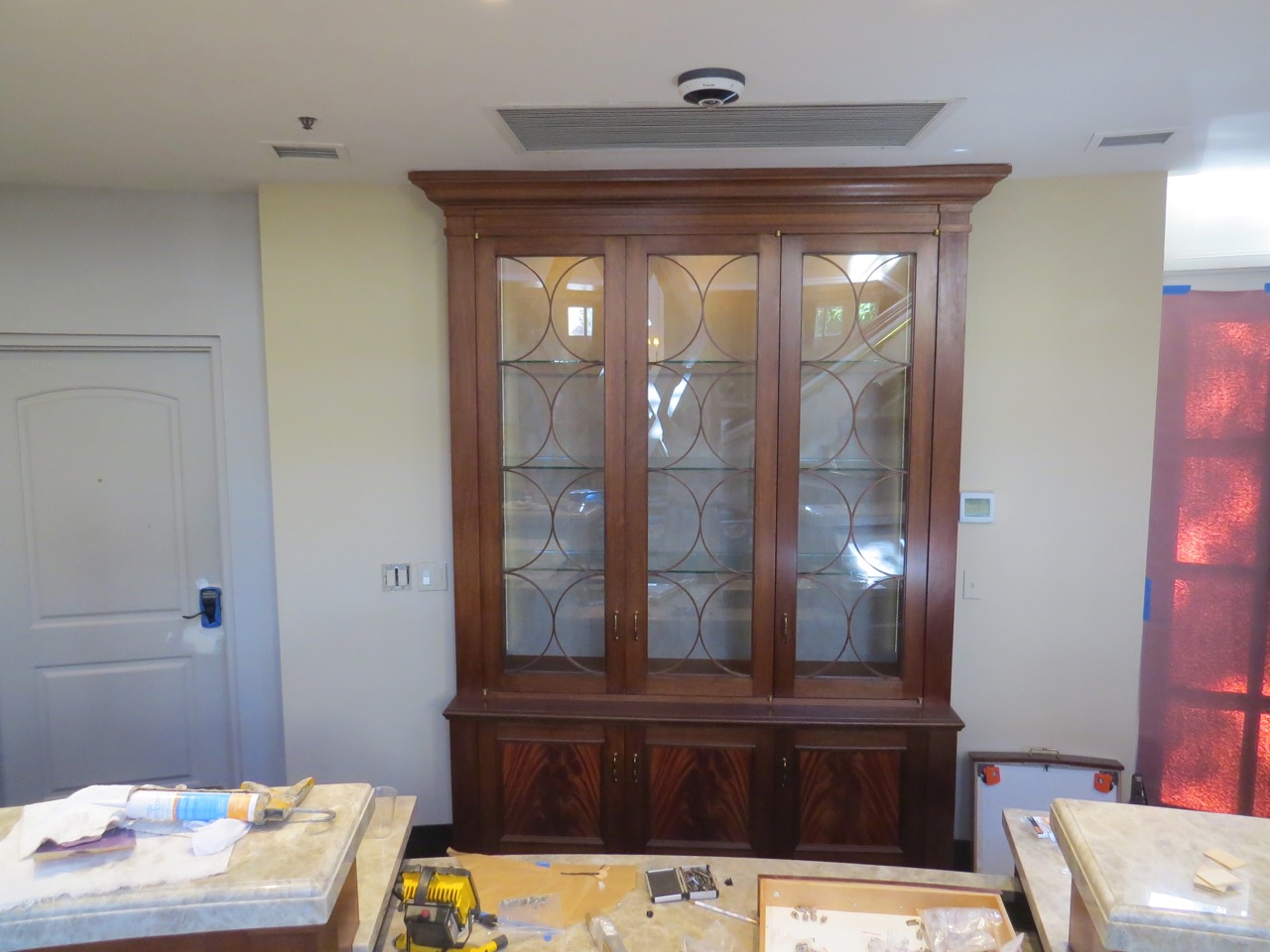 Matching display cabinets.
Custom White Oak Desk
Arts and Crafts design in the style of Stickley.
White Oak File Cabinet
Matching Arts and Crafts design.
Elliptical Cabinets
Arko custom design in the Art Deco style.
Art Nouveau Computer Cabinet
Custom design to match an existing antique Majorelle desk.