Custom Design
Have an idea, but need help realizing it? At Geoff's Woodworking, we provide full design and rendering services to bring your ideas to life. From high-tech modern lofts to historic buildings, we work directly with our clients to produce hand drawings, 3D renderings, and full-scale shop drawings. Built-ins and unique pieces of stand-alone furniture are brought through a process of design, client feedback and re-design to arrive at the perfect piece for your space.
Gothic Door
Custom hand-carved Walnut interior door and jamb.
Walnut finished to match the interior of this home study.
Full scale concept drawing.
Drisco Hotel
This magnificent front desk was completed in conjunction with Laura Cook design.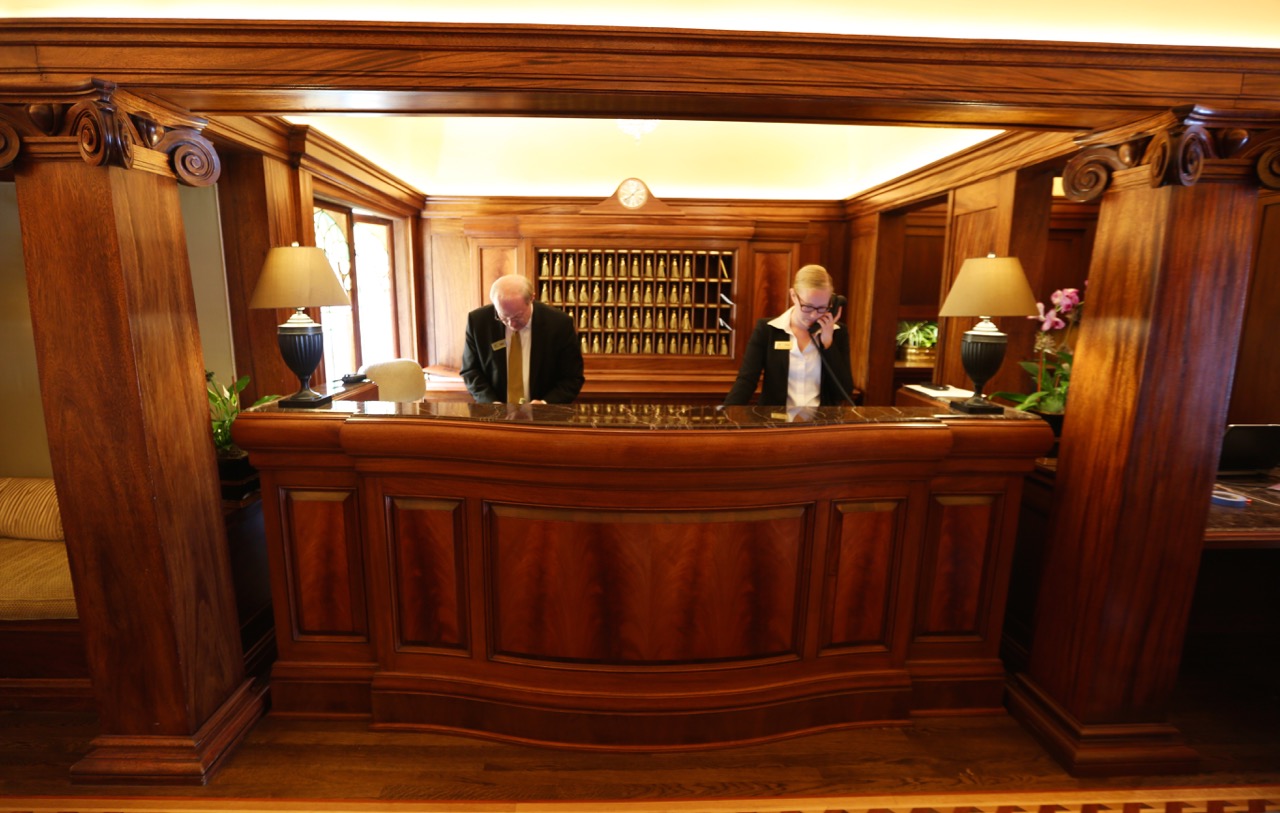 The project was done in African Mahogany selected to match the historic woodwork in the lobby.
Front Desk
Layout for all functional elements of the desk, in collaboration with the hotel management.
Completed desk with all appliances installed.
Credenza, Key Cubbies and Clock
3D mockup for the furniture behind the front desk.
Completed furniture in Mahogany with custom clock and key fobs.
Ping Pong Conference Table
Concept for an Oakland start-up.
Completed project in Cherry with custom stencil and figured Maple edging.
Window Seat
Hand-drawn concept for a custom window seat.
Completed seat in Maple with matched English Maple veneers. Custom upholstery by Laverty's in Richmond.
Built-in Desk
Custom Walnut work desk and shelving.
Kitchen Built-In
3D model for custom bookshelves, wine racks and counter.
Completed cabinets in Cherry. The kitchen table was also refinished by Geoff's Woodworking.
Dining Table
3D rendering for a custom table to match the client's dining chairs.
Completed table in Walnut with full mortise and tenon construction and custom Granite top.
Living Room Built-Ins
3D rendering for a pair of custom built-in bookshelves.
Completed cabinets in figured Maple, built floor to ceiling with matched crown moldings.
Garage Storage
3D rendering for custom floor to ceiling garage storage.
Completed garage unit with leaf and sliding doors.
Durable AWL grip painted finish.
Dresser
3D rendering for a custom dresser to match an existing table.
Completed dresser in White Oak with Ebony feet.
Kitchenette
3D rendering of a custom kitchenette for a client's entertainment room.
Completed built-in kitchenette in walnut.
Custom Bookshelf
This Walnut and stainless steel piece was built to match the Walnut cube wall behind.