An assortment of our more unique custom work. We take on projects big and small - if you have a specific, unusual idea for a piece that you can't find anywhere else, we can make it a reality.
Custom Speakers
We re-veneered these speakers with beautiful Quilted Sapele.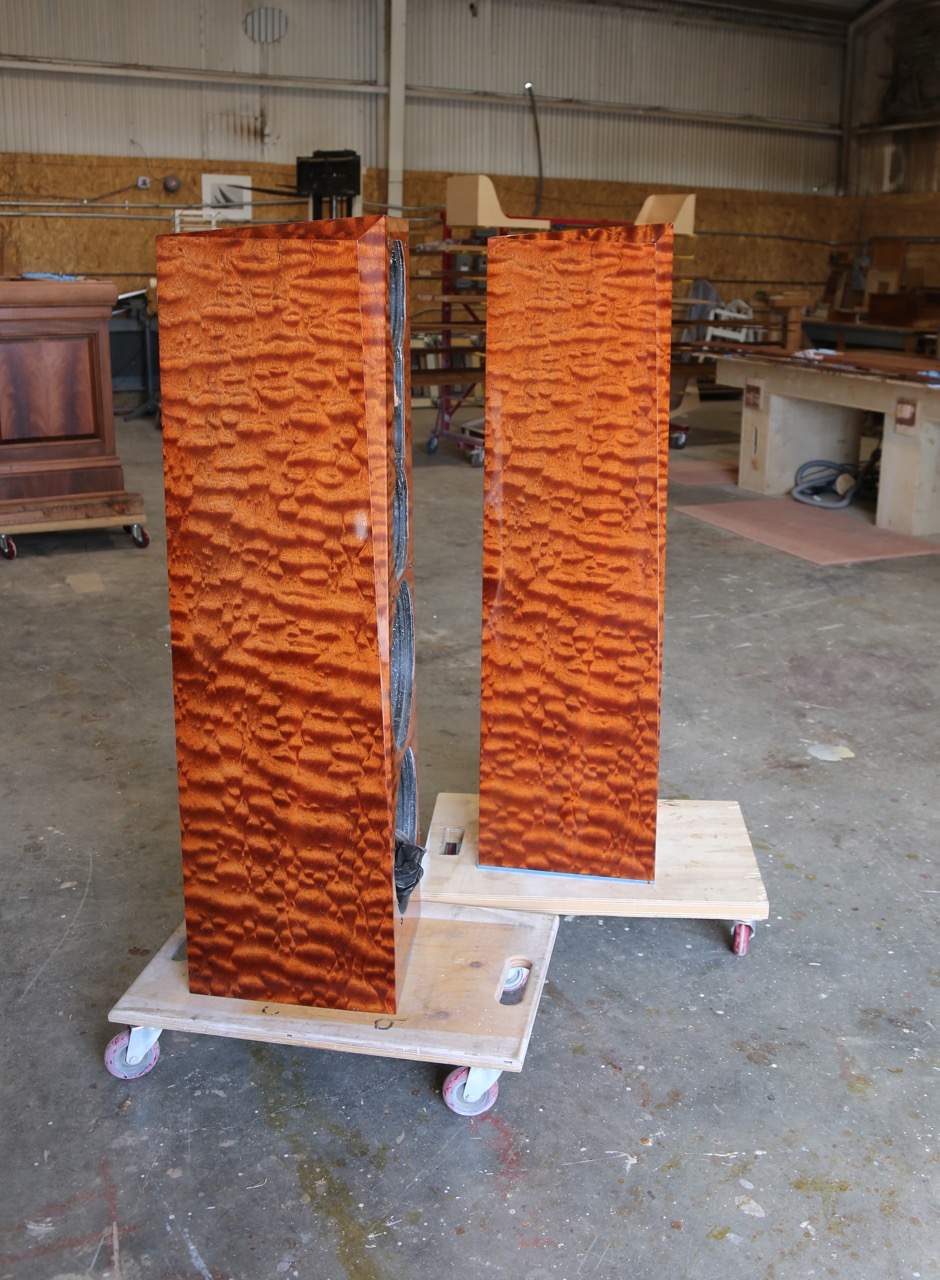 Mahogany SlipCase
Dovetailed book case for an antique copy of Walt Whitman's Leaves of Grass.
The carving replicates the one on the book cover.
Reversible top chess table with Oak and walnut veneers. Designed by Michael Wunderle.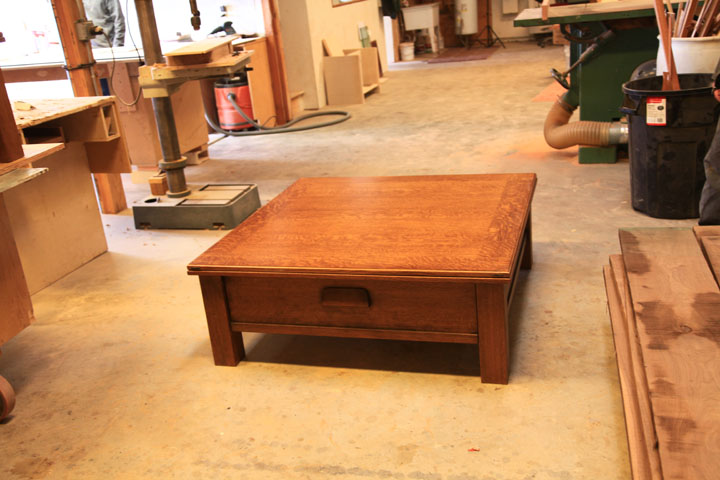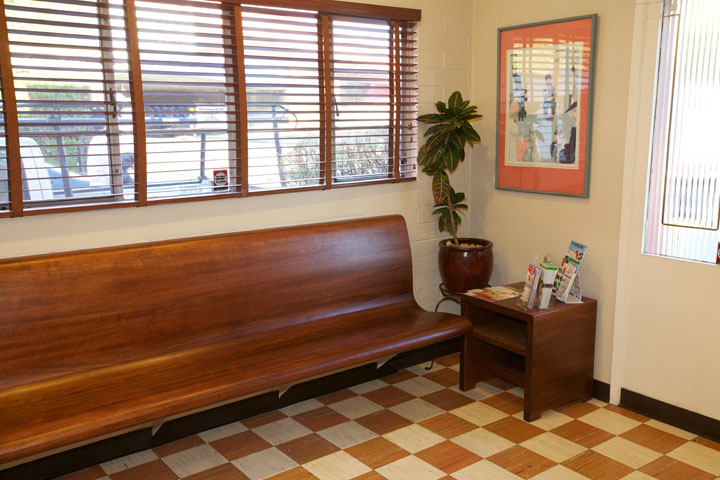 African Mahogany Bench
Durable tongue oil finish for a busy vet's office with cantilevered wall brackets.
This statue, completed by Agrell carving, was sent to us for antique shading and hand-rubbed finishing.
The antique finish fits perfectly with the 100 year old architecture in the chapel.
Home altar, koa veneers with wenge trim. Clients participated in the design.
Custom Mahogany planters with fiberglass and stainless steel linings.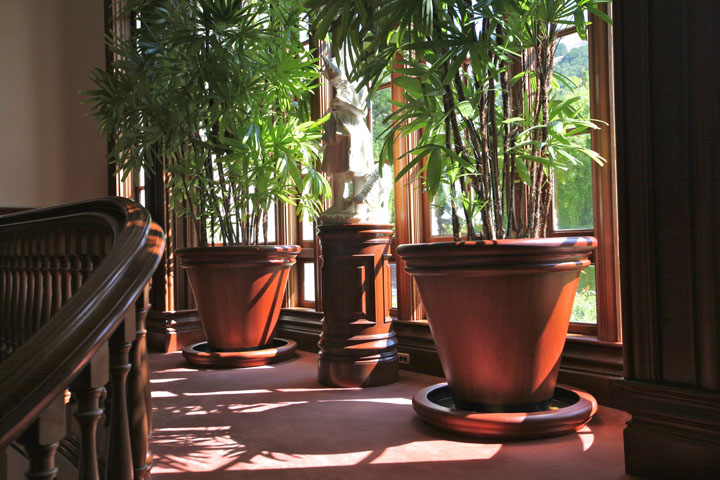 Mahogany vases and pedestal on-site.
Elliptical Vanity
Curly maple with walnut trim.